DEAF RAT releases the second single from the upcoming album BAN THE LIGHT.
The song Hail The End Of Days shows exactly what DEAF RAT is all about.
Pure heavy hard rock, roughed up around the edges and at the same time with a beautiful dark tone.
Hail The End Of Days is released on all digital platforms including Spotify & iTunes.
Be sure to follow DEAF RATS official Youtube and Facebook channel for more updates on upcoming releases.
Max Lander about the writing
Me and pat had a quite blurry night one Friday. The day after we wanted to create a melody with a powerful but at the same time unpleasant feel. A melody that builds self awareness but that there are paths that can trick you into despair. The choices you make, make you the person you are. This is what became the lead part of Hail The End Of Days.
The album BAN THE LIGHT is scheduled to be released on November 1st through AFM Records. Please leave your thoughts and comments on what you think of the video and song in the Youtube comments& on the Deaf Rat Facebook.

CD & Limited edition Color Vinyl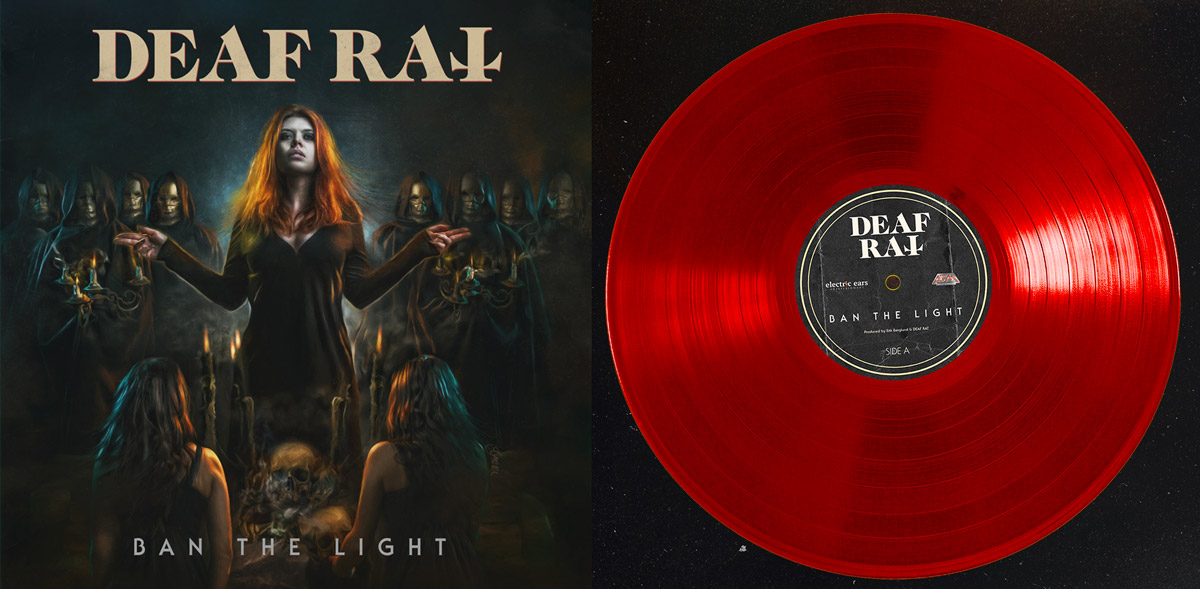 Get HAIL THE END OF DAYS here