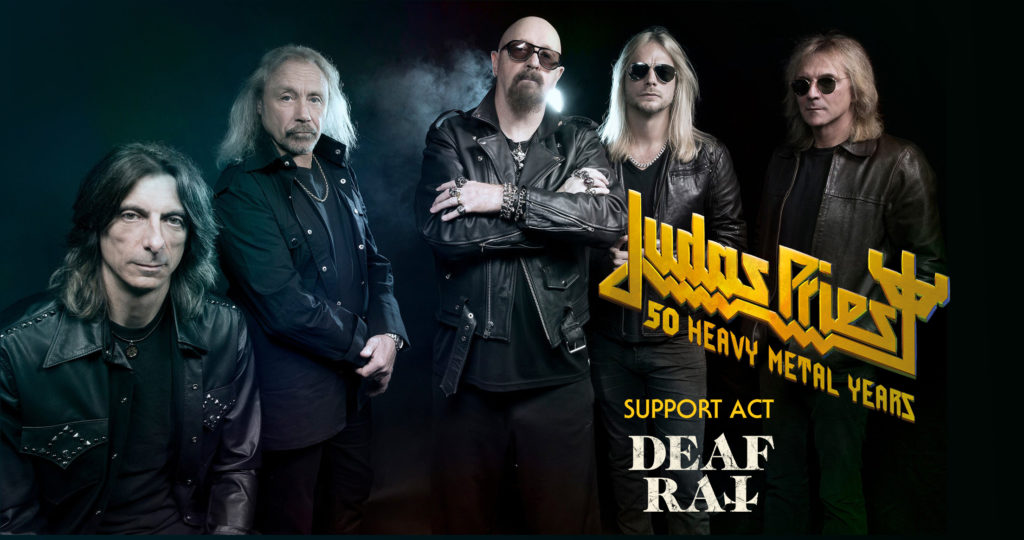 Today Swedish hard rock sensation Deaf Rat is confirmed to support Judas Priest in world famous arena for a sold out show on June 12, 2021. The British icons of Heavy Metal; Judas Priest where confirmed in late 2019 for a show at Dalhalla, an open air arena i Sweden, world famous for its spectacular view and atmosphere. The band was formed in Birmingham in 1969 and became pioneers in the scene of New Wave Of British Heavy Metal during the 80s. Today the band has sold over 50 million albums world wide. Judas Priest with lead singer Rob Halford is often referred to as the one band truly responsible for inventing metal fashion and style which now days is synonym to the genre.

Vocalist Frankie Rich states
– To have been asked to support one of your childhood heroes is just absolutely amazing. I freaked out and started jumping on my bed when I got the call. We all have our musical roots in the old school metal and Hardrock scene, so to be given this task is a dream come true. The fact that the show is going to be held at one the world's most breathtaking arenas doesn't make things less attractive either.

Deaf Rat released the album Ban The Light in late 2019 through AFM Records which received great reviews from the metal press. Deaf Rat recently confirmed a 13 show European tour together with Swedish fellow classic rock act H.E.A.T which will take off in December 2020.

Other artists that have previously been on the bill at Dalhalla
ZZ-Top, Europe, Iggy Pop, Deep Purple, Hammerfall, John Fogerty, Mustasch, The Hives, In Flames.