At the strike of midnight on Halloween, Friday November 1, DEAF RAT will release their new album titled BAN THE LIGHT, through AFM Records.
BAN THE LIGHT is a dark album packed with heavy riffs, strong melodies and lyrics that stay in your mind for a long time.
The title BAN THE LIGHT is taken from the first song that was written for the new DEAF RAT album. Once the music was in place for the song we felt, WOW, this is some serious heavy stuff. The song and the title is about being different, about standing up for who you are towards people with prejudice.

Frankie Rich states:
"I had a rough time in school being different in every possible way. I had a funny name, red curly hair, parents from a different country that spoke with an accent. On Top of that I was listening to KISS and WASP while the kids in my school listened to Backstreet Boys and The Spice Girls. I was miserable from being made fun of because I was different.

The song and the title Ban The Light is a riot statement for everyone who has been made fun of in school, had people pointing fingers behind their backs in the street, or have had to put up with comments at work because of the way they dress, what music they're in to or just because of the way they are."


The artwork
The artwork for BAN THE LIGHT was made by no other than Lukasz Jaszak, photographer and cover artist from Poland.

We had som original ideas of how we wanted the stories from the album to come alive on the cover. Lukasz grasped on to it immediately and created something very unique and beautiful. The end result is just over the top. I can't wait to see the big version on vinyl.
-Pat Kramer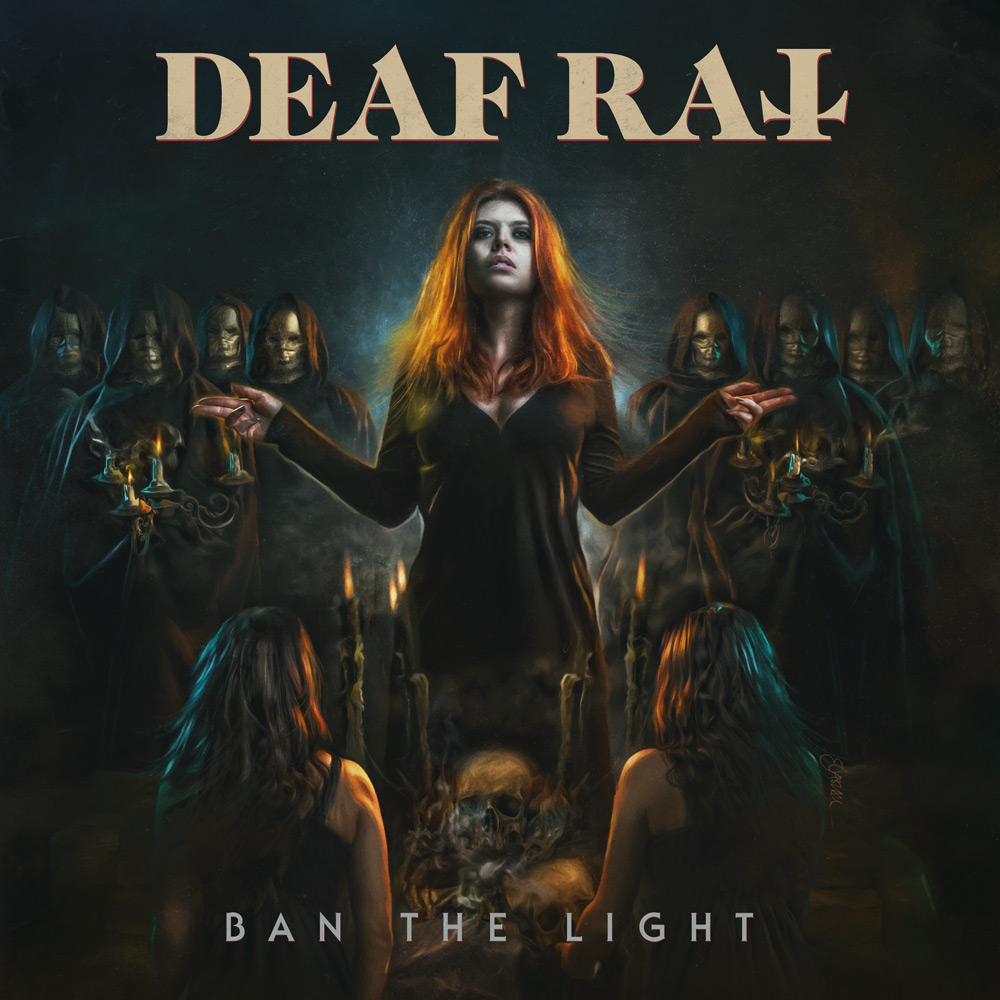 BAN THE LIGHT TRACKLIST
01. Fallen Angels
02. Hail The End Of Days
03. Tying You Down
04. Save Me From Myself
05. Ban The Light
06. Bad Blood
07. Make You Suffer
08. Say You Love Me
09. Wanted Forever
10. Welcome To Hell