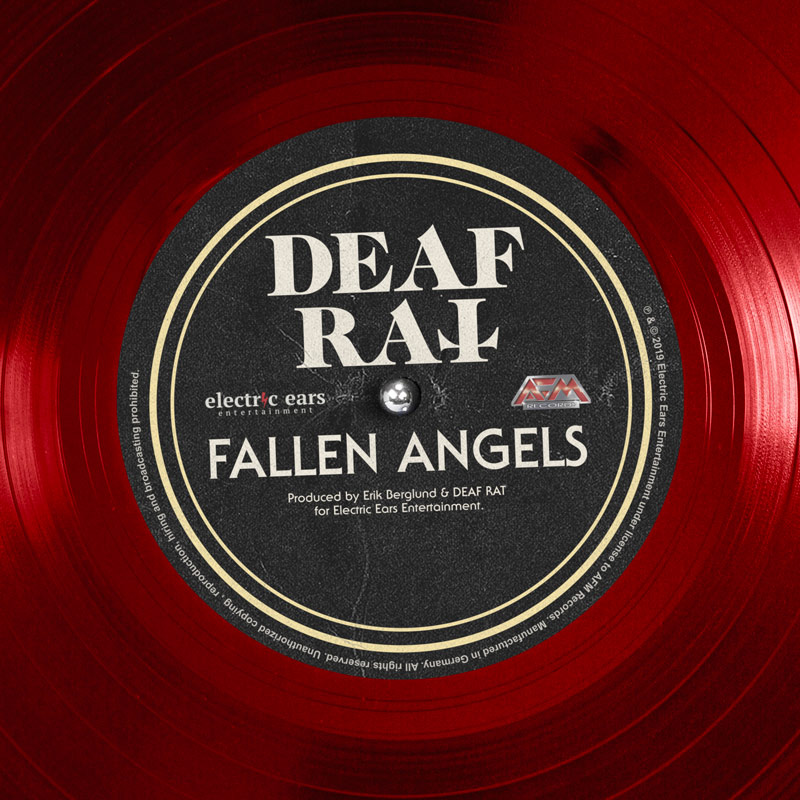 On Friday August 9, DEAF RAT will release the single FALLEN ANGELS through AFM Records. This is the first single from the upcoming album BAN THE LIGHT which is set to be released later in 2019.
A video for Fallen Angels was recorded in June and will be released along the single.

Nils Wasko, label manager for AFM Records states;
"Fallen Angels was the first song I heard from the album and I was immediately floored. The energy, punch and melody is truly something unique, and it captures what this album is about. Pure hard rock, as mean as it gets."
FALLEN ANGELS will be released on all digital platforms.
Be sure to follow DEAF RATS official Youtube and Facebook channel for more updates on upcoming releases.
DEAF RAT PERFORMS FALLEN ANGELS LIVE IN THE STUDIO DURING THE RECORDING OF BAN THE LIGHT